---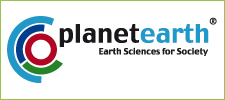 ---
Links
---
Contact
Martin Luther University
Institute of Geosciences and Geography
Department Hydro- and Environmental Geology
Prof. Dr. Peter Wycisk
von-Seckendorff-Platz 3
06120 Halle (Saale)
Germany
---
---
Login for editors
---
www.3d-geology.de

The internet platform www.3d-geology.de is our contribution to the International Year of Planet Earth (IYPE). Major objective is the bundling of information and best praxis examples of modelling results in new fields of application. 3D-Modelling provides an essential input of knowledge to the subsurface and will be a future-oriented management tool of natural resources.
Workshop

Bewerbungsfrist, Verlängert bis: 31.03.2016 (Poststempel)
Scienific exhibitions

Scientific exhibition "The vitreous underground – innovative visualization techniques in 3d-geology"
Concept and realization: – Dept. Hydro- and Environmental Geology, Martin Luther University, Halle (Germany). The exhibition is an outcome of the activities awarded by the national prize "Land of ideas" in 2007 and 2012.
GeoBerlin, 5. - 7. Okt. 2015
GEOZENTRUM Hannover, Nov. 2014 - Feb. 2015
Ministry of Science, Magdeburg, July - Oct. 2014
Thalia Bookstore am Markt, Halle, Nov.- Jan. 2014
Martin Luther University, Halle, July – Oct. 2014
Future locations are under preparation.
Picture of the month

Largest geological Glas-Laser-Model of Germany (26 cm x 60 cm x 13 cm, 55 kg)
Depicting the base of Kaliflöz Staßfurt and detailed mining infrastructure (4.9 x 2.2 km).
---

Former updating: Please go to our News archive .
---
---